Let's Learn Autogate
An autogate is an installation done on a gate so the opening and closing of the gate can be carried out automatically from a distance using a remote control button. Installing an autogate at your home is more about convenience rather than indulgence because there are many circumstances that require you to open a gate from a distance rather than manually open a gate yourself. First and foremost is a safety reason because a split second to open the gate could expose you to the dangerous element such as robbery and petty theft. On top of that you can save yourself from all the trouble and be safe from inside the car straight into your parking space and you can close the gate behind you automatically and effortlessly.
Why Autogate?
Though having an autogate is not considered a luxury anymore, investment on an autogate is not low also. Therefore, there are questions you need to ask yourself before you make that purchase. Consider this 8 questions
Why do you need an autogate?
A gate is not only there to keep dangerous elements out, it also useful to keep animals and young children inside your house compound. The manual gate can easily be opened by trespassers or children, while an autogate requires a trigger of a button and to keep safe, keep this remote away from children. By having an autogate, your compound is kept closed at all times unlike the manual gates that are left open most of the time for convenience.
What's your choice, a swing or a slide?
While you want this to be your choice, the truth is, the layout of your property plays an important role in this decision and the condition of your drive slopes also will naturally determine the choice of your gate. Consult a professional on the type of gate suitable for your property.
What style of gates will suit both your property and individual requirements?
What is your priority, privacy or aesthetic? If you choose the first, closed face timber gate should be your option. For those who prefer cosmetic, go for the ornate steel gates.
What kind of autogate operating systems should I choose?
There are two types of autogate operating systems, Electro Mechanical or Hydraulic. Hydraulic systems are quieter, offer greater resistance to wind force and generally tend to have a longer life but they are more expensive. For a more economical autogate, you should opt for an electro mechanical system.
What access control systems will be appropriate for me?
Choosing an access control system for your autogate requires you to look at your requirements and budget. There are a spectrum of options from voice and/or video intercommunications to key operated switches, digital pads to tap in your personal code, standard push buttons, hand held transmitters, fingerprint recognition and using a mobile app like i-TimeTec. Know your needs and consider your budget.
What should you prepare for an event such as a power or a system failure?
Please ensure that the installer fit the emergency manual overrides to allow the gates to be easily released in the event of failure. You also need to learn how to use the overrides and learn to reconnect when the power is restored.
Should safety features be installed or do they come with the autogate?
As standard, all automatic gates comes with a very reliable safety system which means that the gate makes sure that the entrance is clear before the gate operates fully. No matter what your installer tells you, you need to make sure that the autogate safety features work properly because as we all know it, children would be very fascinated with a moving object like this autogate and if the gate cannot sense that there are children or moving items around, it could cause serious injuries.
Should the gate swing easily?
Not all gates are made equal. Some are harder to open compared to other gates therefore, an autogate motor installed has to be strong enough to swing your gate open easily. Gates that aren't easily opened may have low-quality build, damaged bearings/hinges, or bad design. Installing an autogate system alone won't fix this type of problem. But, a heavy gate also means it's harder to open and if you've already checked its structure for maintenance, then, install an autogate that can operate a heavy load.
Types of Autogate
Generally, there are four types of autogate.
Sliding - The gate is wheeled and it opens and closes by sliding the gate left to right or right to left. They also open from side-to-side. You need to measure your sliding gate's length before choosing the autogate system that will operate it.
Swing Arm (Folding Gate) - This gate has a motor-controlled arm which acts as the lever to open/close the gate in or out. Swing gates work similar to how a door opens or closes in your hom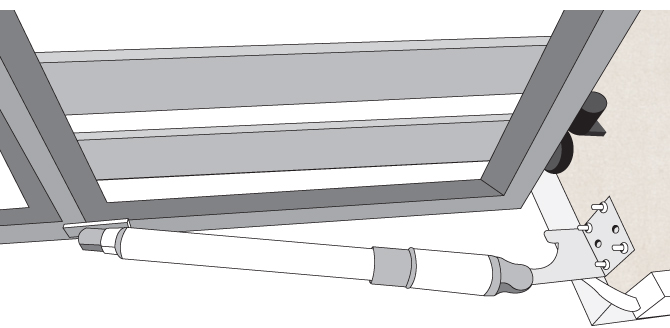 Mounted-Pillar (Swing/Fold Gate) - The gate is attached to a pillar and it comes in swing or fold type. For the fold-type, the gates ideally should have a 3-meter leaves for the system to work effectively. Measure each Leaf of the Gate. Autogate models can only handle a certain leaf length per gate. Shorter gate leaves need a different system than those with longer leaves.
Underground Motor (Swing Gate) - The gate has an underground motor to open up or down. The motor is not visible and owners don't need to alter anything on their gate to fit it.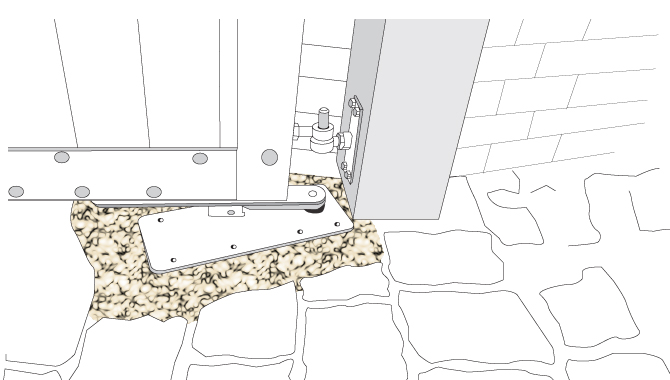 Channels
3 FORM C Relay output
NO/NC selected via jumper
Gates
Max 2
Dimension
85 (L) x 96 (W) x 33 (H)
Weighing (kg)
0.3
Power input
12 VDC
Working temperature
0-45
Humidity (%)
20-80
Communication
Bluetooth Low Energy (BLE) 4.2
Effective distance (m)
5
LED indicator
Yes
User capacity
Max 20 users
Transaction records
Unlimited, stored in cloud server
Event capacity
Unlimited, stored in cloud server
Mobile OS
Android 4.0.2 and above
iOS 8.0 and above
App & Cloud
i-TimeTec
Language (App & cloud)
Arabic, Chinese Simplified, Chinese Traditional, English, Hindi, Indonesian, Malay, Nepali, Spanish, Thai, Turkish, Vietnamese.