i-TimeTec Smart Automation -
SIRIM Certified and Ready to Roll Out!
Everything's under control.
Decide for yourself how you would love your smart home to be like!
Besides i-TimeTec Smart Security that was launched early this year, TimeTec is now rolling out i-TimeTec Smart Automation featuring Smart Lighting, Smart Curtain and Smart Scenario.

By automating your home, you can have more control over your home appliances. Control lights and curtains remotely from somewhere outside your home, set schedules for lighting and curtains, switch on particular scenes in certain situations and many more!
SMART LIGHTING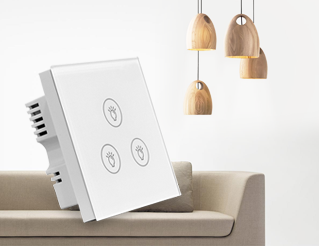 i-TimeTec Smart Lighting Solution works best with any light bulb. What you need is to get a Smart Gateway and Smart Light Switch Panel from us for your home to go smarter. i-TimeTec Smart Light Switch Panel comes with 1, 2 and 3 gang light switches that suit your customized needs. Replace your traditional light switch panel with an i-TimeTec Smart Light Switch Panel with an elegant design of touch glass panel that is so easy to control. Connect the panel with i-TimeTec Smart Gateway, and you can control the lighting effortlessly via the i-TimeTec App even when you are away from home.




SMART CURTAIN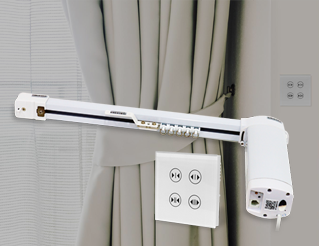 i-TimeTec is introducing our Smart Curtain System with a smart curtain motor and smart curtain switch panel that link to the i-TimeTec App, so you can now say goodbye to getting up from your comfortable perch and pulling curtains by hand. With just a simple click or the tap of a button, your curtains will open and close with an elegantly smooth and — most importantly — silent motion. Set up the elegant touch-glass panel wall switch on the wall next to the curtain or your bedroom nightstand — anywhere you want, so that you can access the curtain apart from your smartphone App.




SMART SCENARIO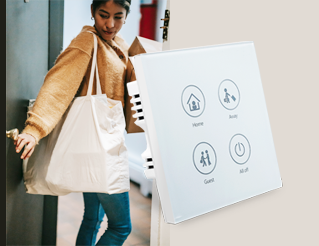 With i-TimeTec Smart Scenario Panel, you can save time managing your smart home system and always be ready for any change in the environment or mood. Designed with 'home', 'away', 'guest' icon on the touch glass panel, i-TimeTec Smart Scenario Panel links with the i-TimeTec App and allows you to fast access these three scenarios with a simple touch. Besides the four selections on the Smart Scenario Panel, you can create up to 10 scenarios in the i-TimeTec App according to your needs. You can switch on a certain scenario, schedule a scenario at a particular time for each day, or set rules to trigger a particular scenario simply using the i-TimeTec App.
How Does i-TimeTec Smart Panel Work?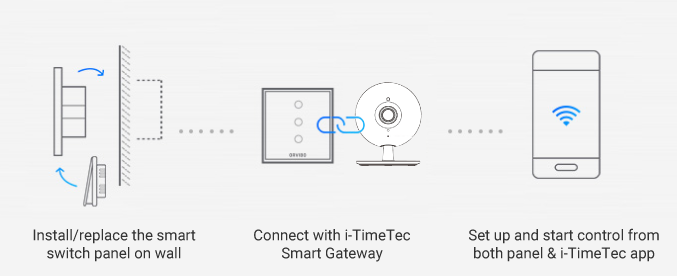 i-TimeTec Smart Home Automation is quick and easy to achieve.
What's more, it works for every home!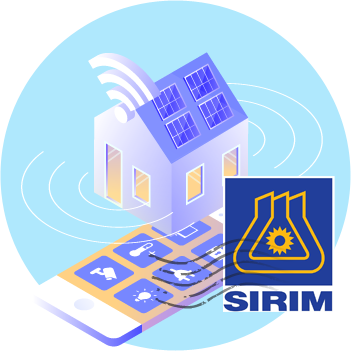 SIRIM CERTIFIED
i-TimeTec Smart Home Automation is quick and easy to achieve. What's more, it works for every home!
Our smart devices are SIRIM (MCMC standards) certified, therefore rest-assured you are SAFELY and, most importantly - LEGALLY using the smart home devices of TimeTec. A person who uses non-certified communications equipment commits an offence and shall, on conviction, be liable to a fine not exceeding one hundred thousand ringgit (RM 100 000.00) or imprisonment for a term not exceeding six (6) months or both.
ALL-IN-ONE FREE APP
i-TimeTec Smart Home Solution covers the important parts of your home, from achieving great ambience with lighting and curtain settings to protecting your home with our smart sensors and alarms. Whether you wish to use our ALL-in-ONE i-TimeTec Application, which is FREE to control your smart home system, or you can control the lighting and curtain through the smart wall switches that link to the App. From now on, your home life can certainly be enhanced by the i-TimeTec Smart Home solution!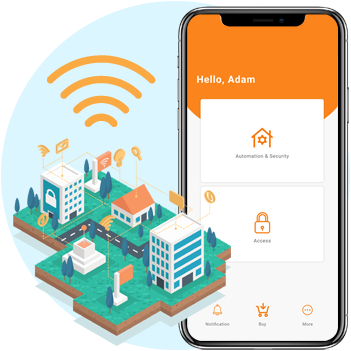 Know more about the Benefits of Sirim-Certified Smart Home Products
Click Here
Interested in reselling i-TimeTec Smart Home Solution?
Fill up this form and we will get back to you at our soonest!